So it looks like I've turned into a once-a-week poster. In my defense, things have been super busy around here. This coming week is going to be on the calmer side, but after that, life is particularly crazy. Sunday mornings seem to one of the few times of peace and quiet I have without wanting to pass out and fall asleep.
We finally found our digital camera, which means I have share my latest decorating project with you! Yay!
It's only about 3 weeks late.
So this was my powder room 4 years ago when we moved it. It was great. Already painted, updated fixtures...all I had to do was pick an accent color and I was good to go.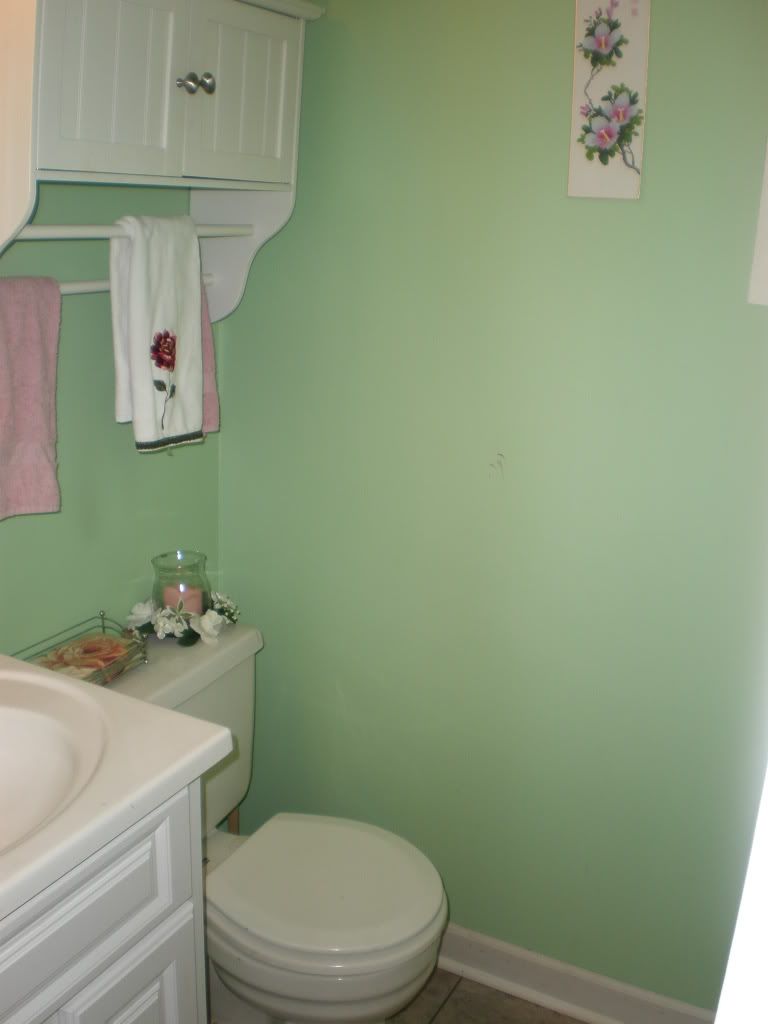 But then time passed...and as much as I loved the green, it was showing wear and tear and in desperate need of a new coat of paint. Since the previous owners had done the last paint job, I had no idea what it was. the question became do I try to match the paint as well as possible, or do I just go for something different. I debated over and over again, until I came across this.
A Lemon Lavender Candle from Yankee Candle. It smelled divine, and the picture on it look so fresh. That was it for me. I was going to have a yellow bathroom with lavender accents. After about a month of paint chips taped to the wall, (and asking everyone's opinion who came by), I settled on Glidden's Lemon Ice. Throw in some lavender hand towels I found at a local discount store, a monogram towel from Bed, Bath, and Beyond, and some black and white prints from Ikea, and you have my new favorite room in the house.Oh, and of course there are some strategically placed Lemon Lavender votives. I am absolutely in love with how it turned out.