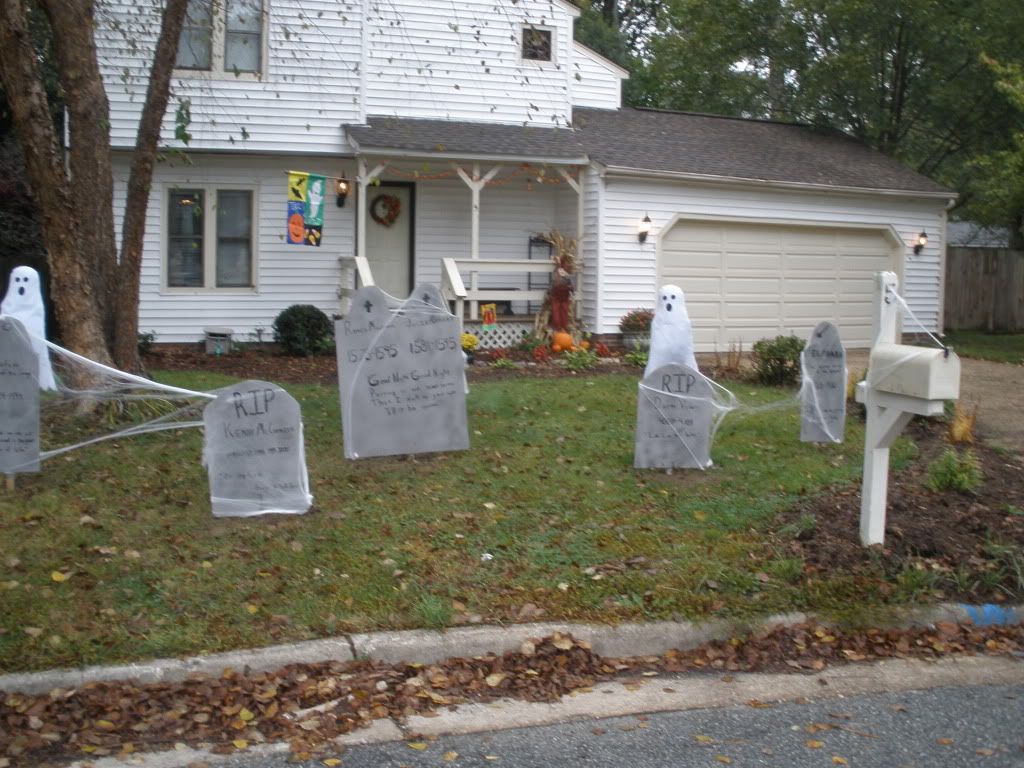 For the past few years, I've wanted to add in tombstones outside. Store bought ones just weren't good enough for me-the hubs and I wanted to put our own inscriptions on them. Unfortunately, I do not have a saw, but my wonderful father was kind enough to cut these out of plywood for me and add in some stakes so they would go into the ground a bit easier. I tried spray painting them first, which did not work, but acted as a nice base or primer coat. Then I found the perfect grey exterior paint in the "oops bin" at Home Depot. One quart was a plenty for what I needed, and I was thrilled to only pay $1. So each tombstone received a couple coats, followed by a light coating of Valspar's Stone Effect spray paint. It gave a nice general effect of stone. Finally, I painted on the names, dates, and quotes from our subjects: Romeo & Juliet, Darth Vader, The Wicked Witch of the West, Mufasa, and Kenny. A random selection, but they worked for us. I also added in two ghosts I found at JoAnn's. Originally, I was going to make them, but these were cheaper than I could have made them for.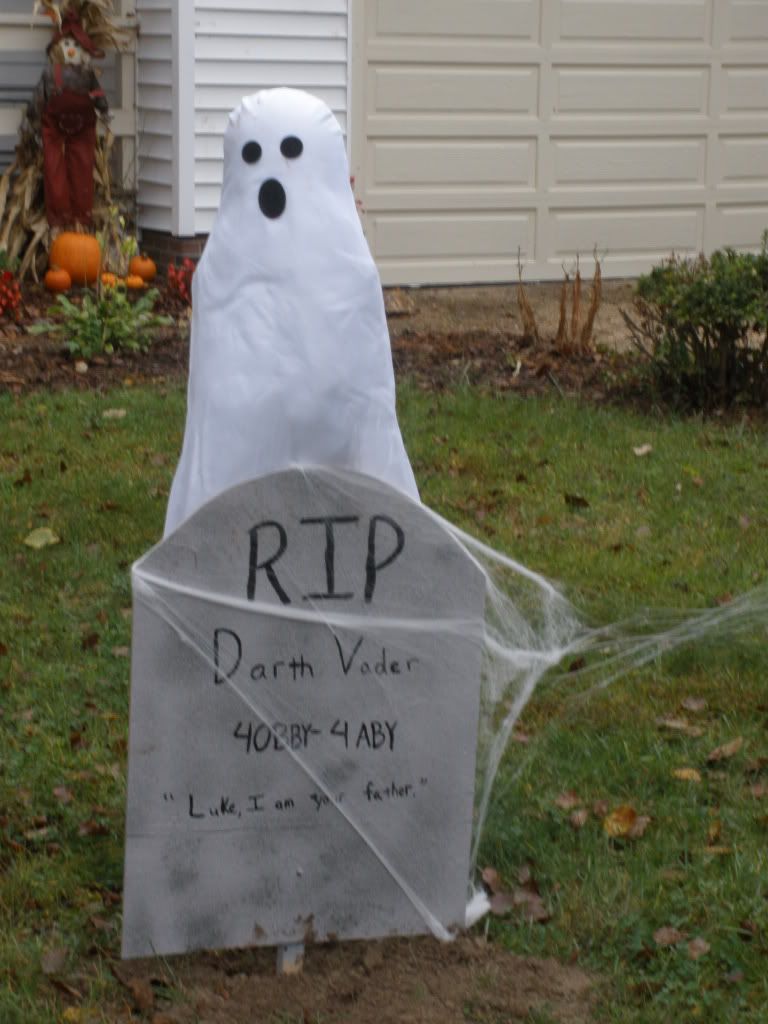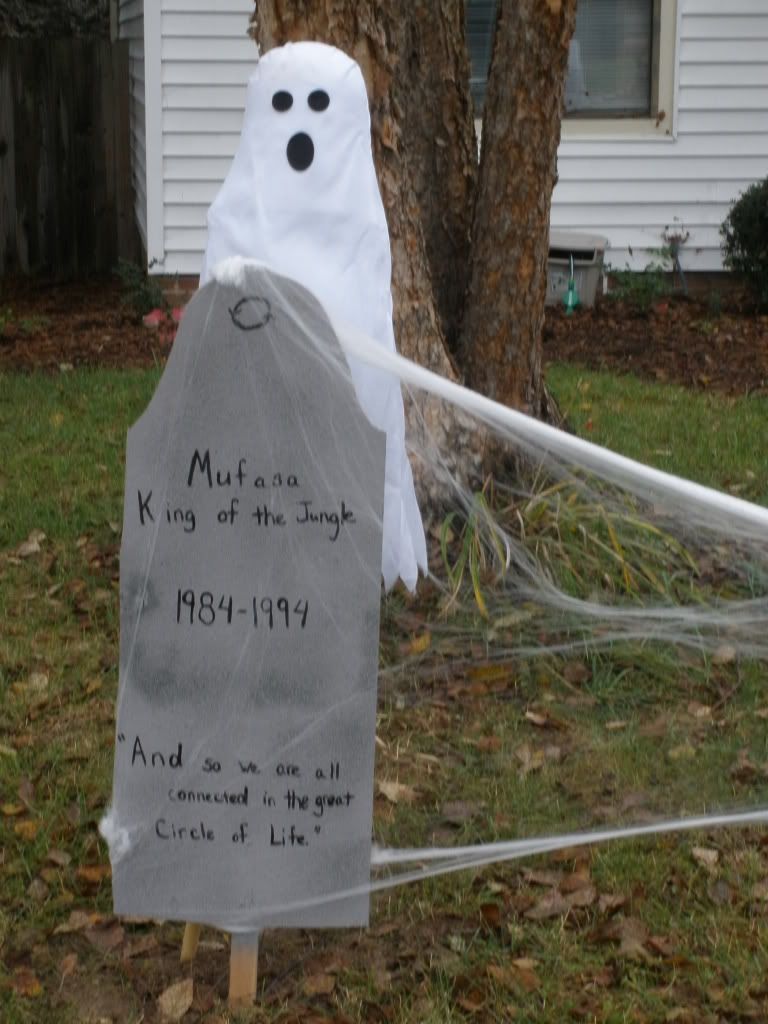 I found these cornstalks at our local farmer's market, which have been up since the end of September with my scarecrow and pumpkins. I cannot wait to carve the pumpkins for Halloween!
I found these tins at Target in the "Dollar Spot." They were actually $2.50 each, but they were a heck of a lot cheaper than similar $10 ones I had seen around. The pumpkin lights are also from Target's "Dollar Spot," although also $2.50. (Apparently, I have expensive tastes even when it's coming from the cheap section of the store!)


For Halloween evening, we will add in a strobe light behind the Romeo & Juliet tombstone, a CD with creepy sounds playing from on the front porch, and, of course, carved pumpkins.I'm also hoping that I can finagle a dark, cloaked figure on the bench on our front porch to intimidate trick-or-treaters and party goers.